When I Gatecrashed My Daughter's Wedding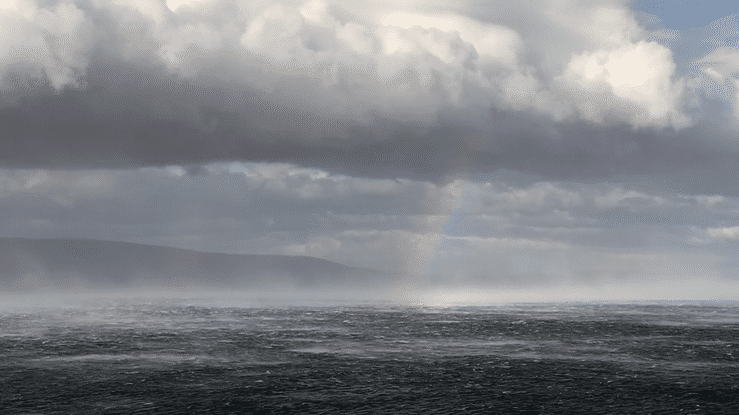 I was in a strange mood when the message arrived. Having spent a few days in a parking area just north of the Swiss border, and wandering around the countryside, I'd arranged to meet two sets of pals in Zürich but that morning both cancelled. Annoyed that I'd hung around waiting, I decided to continue driving south, more on autopilot and with nothing else to do, than following a plan. I pulled into a service station with a view and ordered a burger for lunch. I sat in a booth, facing the window and could see both my van and the soaring hill across the motorway. Keeping one eye on the van, my home, had become a habit since I'd sold my flat in Glasgow and hit the road a few months before.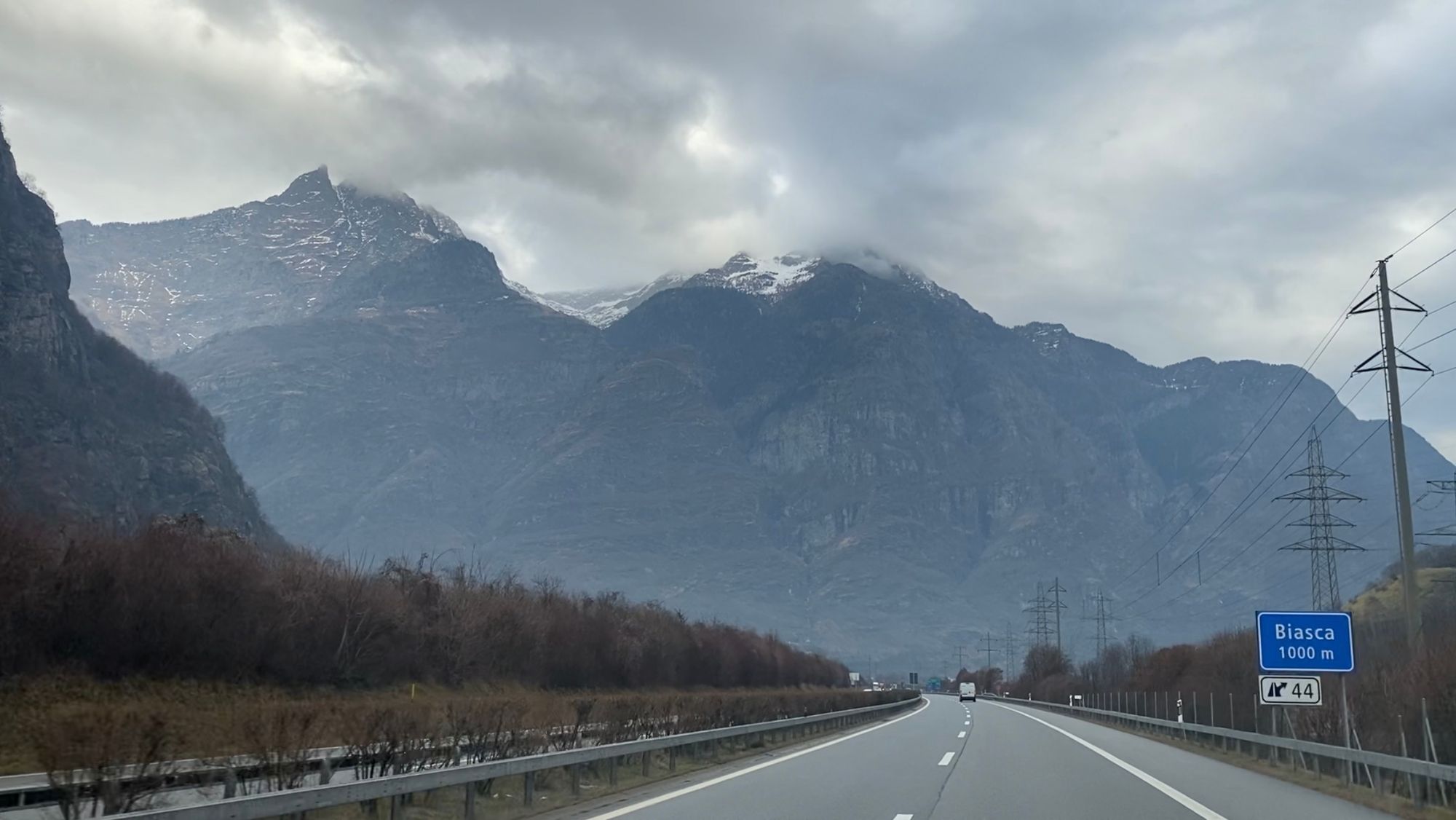 The message began "Hi Dad, I wanted you to know that I'm getting married on Saturday…" and went on for a few more sentences. I didn't read them at first. I think I stopped breathing. It had been over two years since I'd seen or heard from my daughter Laura, despite trying to keep in touch with her.
Was this an invitation to the wedding? No, I didn't think so. I hadn't been invited to any family gatherings, except one, since their Mum and I separated over ten years ago. Actually, I had been invited to one other wedding but then afterwards told I wasn't welcome there. Disinvited.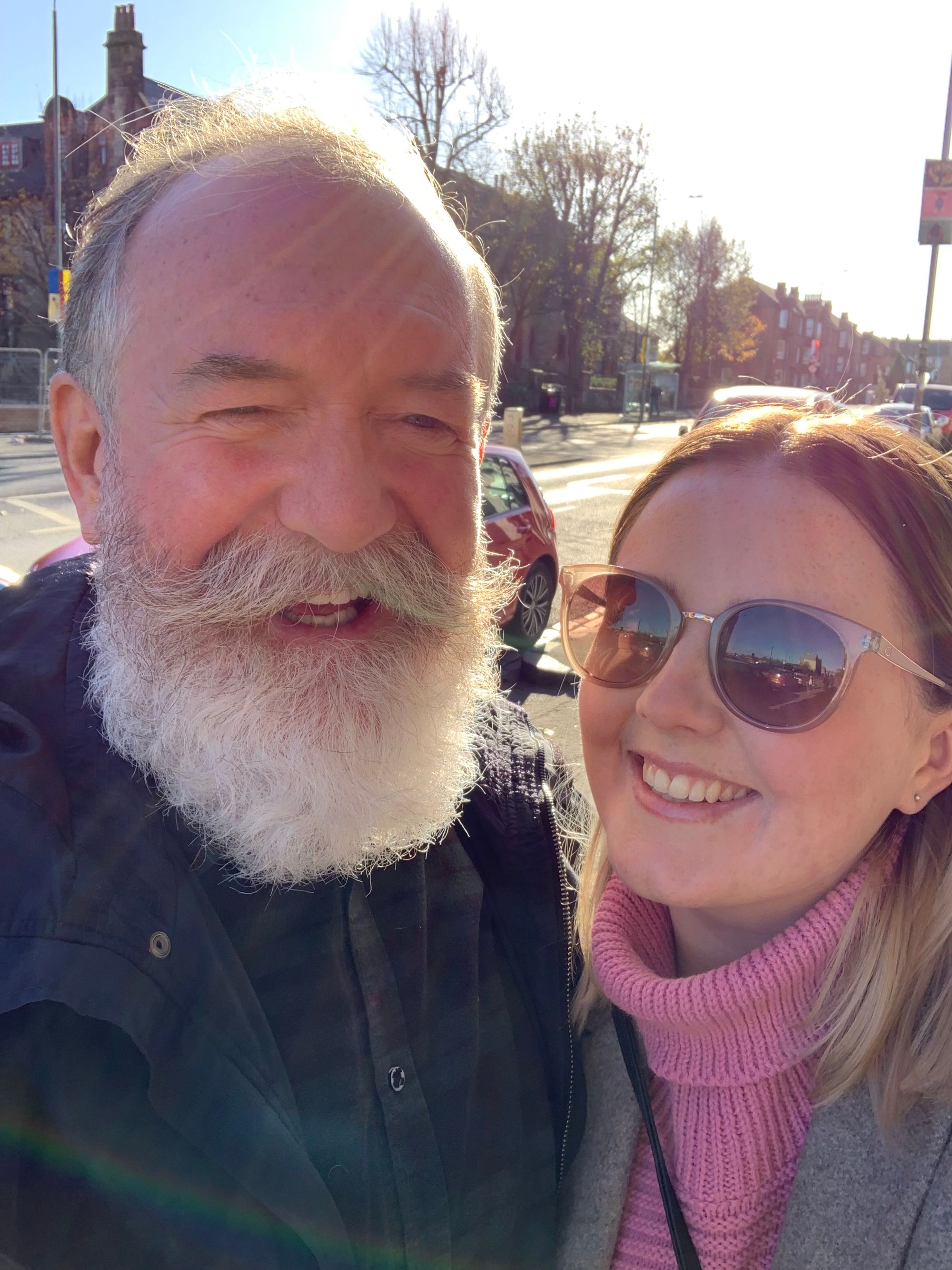 Why was she getting in touch to let me know? I guessed she was sharing her good news. Was I still important enough to tell? The last time we met, I'd invited her and her fiancé David for lunch over at my place. They didn't take me up on it. Didn't answer my messages at all. For about ten years, I'd been rejected at every turn and although I left the door open to a reconciliation, I was tired, disillusioned, and tried to keep my hopes manageable. It wasn't easy, though. Was this a fresh start? Was there hope of some reconciliation? Now, my heart was racing, along with my thoughts.
I gathered myself and typed a fatherly response, whatever that means, to congratulate her and David, and we exchanged pleasantries. Another couple of messages each. She wished me safe travels, I wished them a lovely life together. I finished my burger. I didn't know what to think. Felt puzzled, confused, not sure what to do with this information. I decided to keep driving.
It rained for hours as I sped through Italy listening to Low on the stereo. The van engine thrumming, wind buffeting, wipers hardly managing to clear the glass, and the music just audible. Exhausted and hungry, I eventually pulled into a service station and bought a sandwich from the fridge. I had no desire to communicate beyond smiling and pointing.
Back in the van, I brushed off the breadcrumbs and thought about where I'd sleep. Finding a campsite or parking space at this hour would have been difficult. Scouring the Internet, I found a cheap hotel in Trieste and by the time I got there it was close to midnight. I was delighted to shut off the engine and would have been happy to sleep in the car park, but the room was fresh and, apart from the clanging elevator through the wall, I could hear the waves across the street as I drifted off.
I joined the dining room for breakfast, just before they set up for lunch, but the buzz of conversation and the heat soon beat me and I wandered aimlessly along the shoreline towards the city for the rest of the day. It was the fifth of January, and two days until my birthday. Four until the wedding. I booked myself into the hotel restaurant for a special dinner treat, and spent the next couple of days wandering, visiting some sights, considering my next move. Croatia was the obvious choice because I was close to the border and keen to look at some property there. Looking north from here I could still see the snow capped mountains. I was keen to go south.
I spent my birthday in the hotel restaurant, in the company of six couples, who all politely stopped and watched me take my seat. For a while, I played a game, trying to guess their profession and favourite music genre. The two German punks near the door were obvious. The couple opposite were Swiss. She was dangling her high heel from her toes, licking her cocktail cherry, fingering her necklace and fluttering her eyelashes, while he waxed lyrical on bitcoin and blockchain. I had no idea to which music they would dance. The game over, I silently rated my steak "tasteless and expensive", polished off the desert and left. The worst birthday ever? In the bottom three anyway.
A few days later I arrived in Croatia, via a slither of Slovenia. The border guard stamped my passport, raised her eyebrows and said "be careful". She might have meant "be careful of starvation", because that evening I couldn't find an open shop, never mind restaurant. After driving up and down one section of road, past countless boarded up campsites, I found one, unbarricaded, but under construction, and swung the van into the building site, dodging equipment and materials. I backed into a space well out of sight from the main road. The camper van smartphone apps all warned of gangs of men pretending to be police, extorting cash from campers using fake ID and threats of violence. I couldn't settle. It was still early, I was hungry, and eventually, after spending hours on the Internet looking for another place to sleep, I stumbled upon the campsite owner. A few messages later and he knocked my window, took my Euros for a few nights camping, promised the shower in the shed would warm up "soon", and recommended a restaurant a few kms along the coast.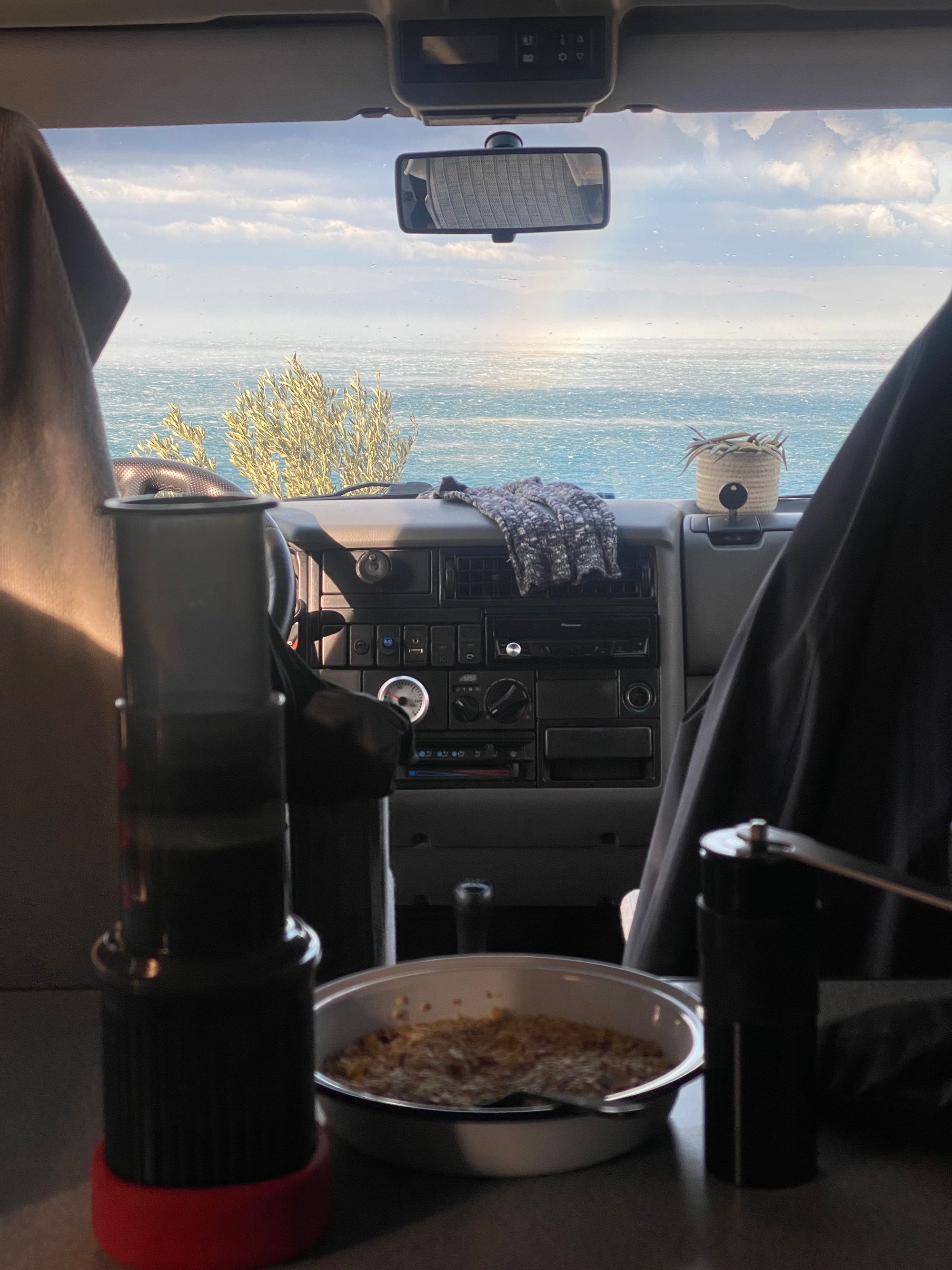 Well, the shower water was icy for the duration of my stay, however, the deserted restaurant warmed me up quickly and when the waiter eventually materialised with the endless menu, I ordered a large platter of seafood from the specials board. It was easier than reading all that text.
I'd forgotten all about Laura's text message until that morning, just before I left Trieste, and I sent a message of love and best wishes for a wonderful wedding day. I didn't expect a reply and I didn't receive one. Was I disappointed? Yes. A bit. I haven't heard from them since.
I polished off the fish, washed down by a couple of icy alcohol free beers, on the house, owing to the expired sell-by date, put down my cutlery, and my phone buzzed. A message, from a family friend, with a photograph. "Strange that you managed to be at the wedding today after all…"
I screwed up my eyes, found my reading glasses, put them on. Looked again. The photo he sent, taken through a window, showed a portrait of me, framed and mounted on a wall. I replied rapidly, asking many questions. I knew he was a guest at the wedding, but why was my photo on the wall? He didn't reply for ages, and when he did, he explained nothing and asked me to keep "this to yourself". Keep what to myself, exactly? I was confused. My first thought was that, since Laura had been in touch a few days before, then perhaps she'd taken a photo of me along, for some sentimental reason.  Maybe a change of heart, given the wedding. That seemed unlikely. Actually, I felt pathetic for even considering that but then my hopes had been tweaked again, and, I suspected, were soon to be stamped on. Again.
I recognised the portrait. My friend Kevin, a professional photographer, had snapped me standing in the stairwell of my old flat in Glasgow, gazing East. A familiar place, where I had often made photographs of the neighbours' colourful washing lines. But why was this portrait now mounted in Edinburgh at Laura's wedding? I sent a message to Kevin. He replied almost instantly, saying a client had purchased several of his prints, my portrait included, and now they were mounted in a restaurant on the Royal Mile. Mystery solved.
As I drained the beer, Kevin kindly offered to send a copy of the portrait to anyone at the wedding party who might want one. My laughter flushed the waiter out of hiding again. Looking concerned, he asked if everything was OK. "Oh yes", I said, "More than I can ever explain".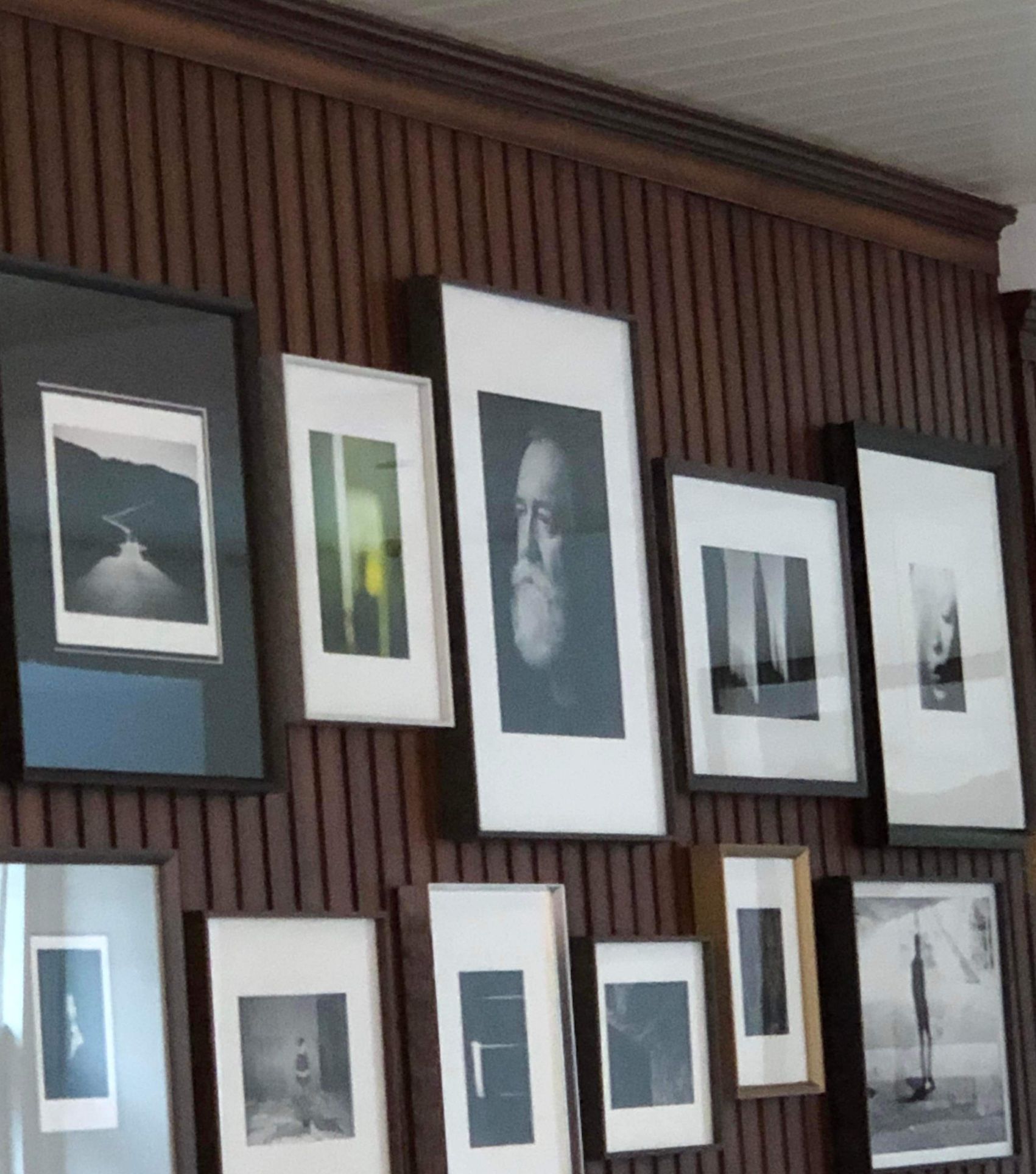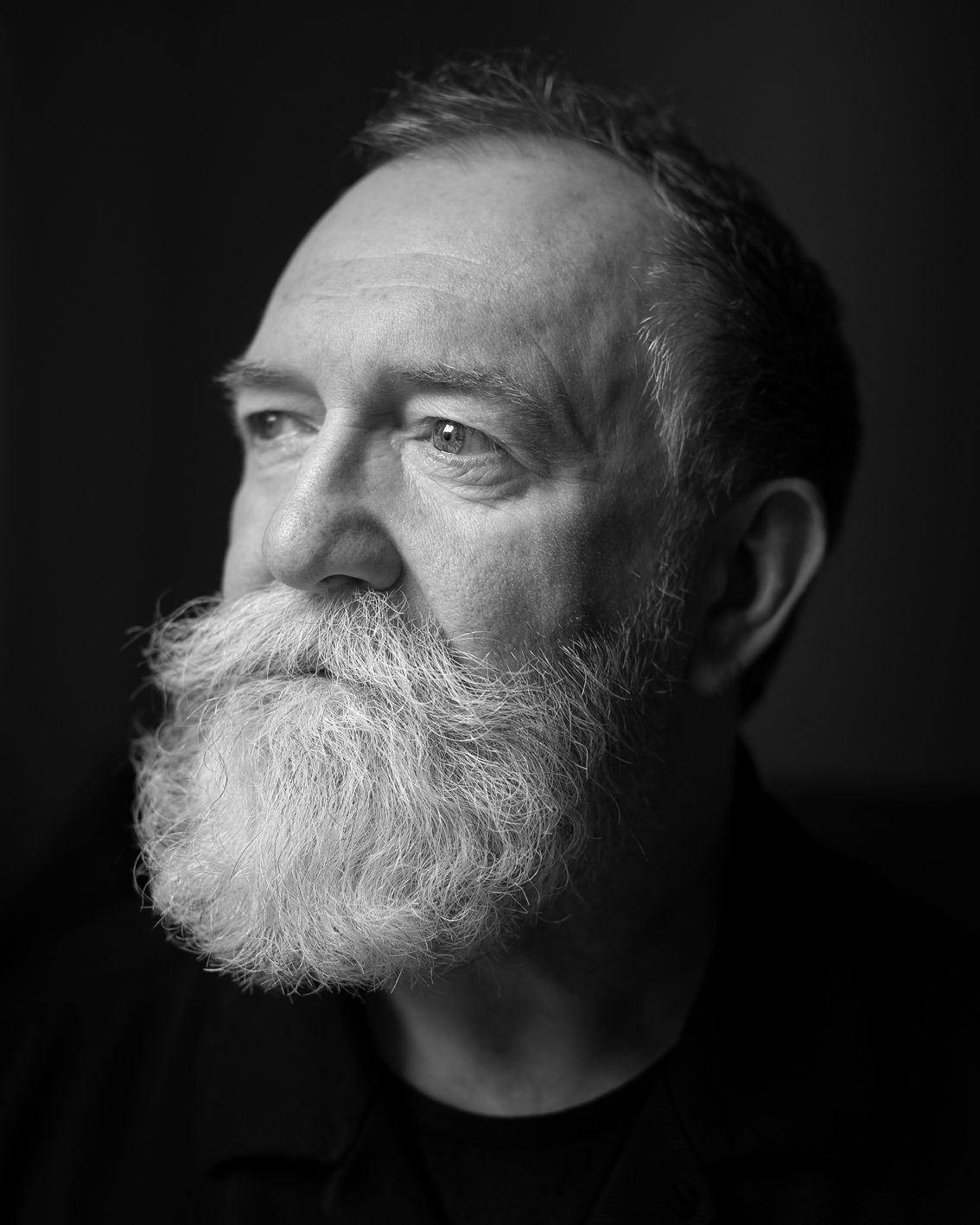 ---
Enter your email below to join our newsletter