About Jim
From the short film I Miss Seeing Your Face Up-Close (2020)
If you're reading this, I expect you might be looking for a life in review, which you can read below. These days, however, what's most important is where I am now and where I'm going.
I increasingly enjoy self-expression through writing, film, and music, composing songs, recording, and singing. I've just been invited to release my first song on 7" vinyl by a German record label and, spurred on by this, I'm working on an album, for release in 2021. Motivated by the exciting possibilities afforded by the transformative energy of new human connections, I travel and visit friends in Europe and the USA, making music videos and experimental films along the way.
This year, I have been restoring my 27-year-old VW campervan, named Eva, having taught myself to weld and repair rusty bodywork, diagnose faults and effect mechanical and electrical repairs. I hope to travel in Eva soon, first across Europe and later, perhaps, onto Asia and India. I'd like to move away from the city and be closer to the natural world, where I can live more sustainably, growing my own food, generating electricity from solar, wind, or water sources, and in a dwelling of my own design and construction. I like to live with little clutter – with only essential items. I want to bring to bear all the skills I have garnered to live in a more considered way. Someone recently remarked that I am a "force to be wrestled to the ground" and although I'm certain they meant it metaphorically, I'm willing to try that, too, with the right opponent. It might be fun.
I want to take the next stage of my life's journey with a partner. The right partner. It has been a few years since I was in a relationship and I'm now ready to share my life with a woman who is looking for someone with a similar outlook and interests. Someone prepared to invest in the creation of a mutual, trusting and meaningful relationship. Ideally, someone who can also weld. And wrestle. I may be willing to compromise on the welding but it's a definite attraction.
If any of this resonates with you, maybe you're just the person I want to hear from. Please get in touch.
Jim
hello @ intervalstudio . com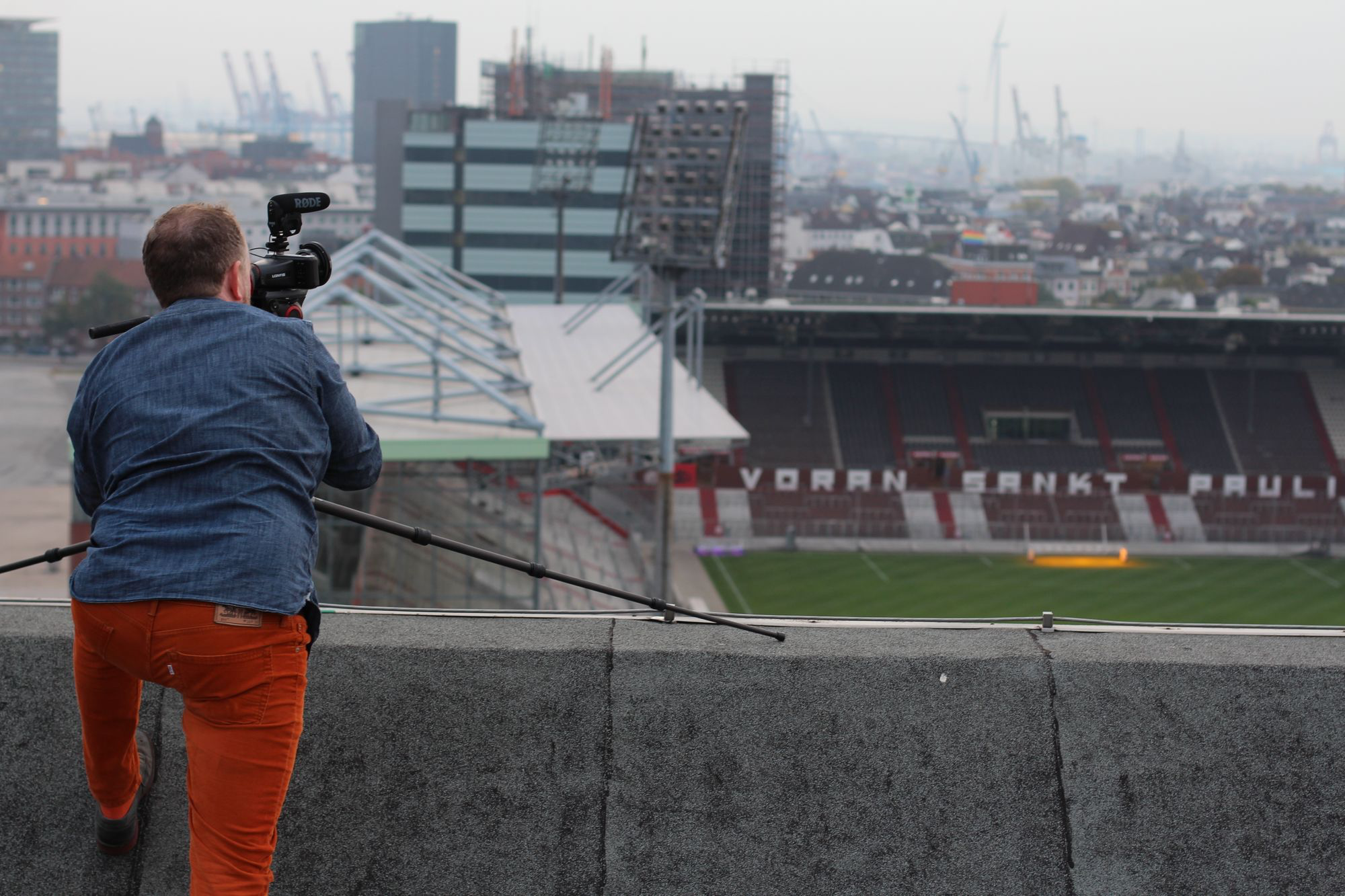 A Life in Review
My name is Jim Burns and I'm currently based in Glasgow, Scotland. I'm the organizing principal behind Interval Studio, and since I initiate all the projects around here, I'm also the organizing principle. I've come to realize that the link between my varied pursuits is me. My journey, though primarily based around Glasgow, has taken me around the world and given me a useful, broad perspective on life and an appetite to learn about other cultures.
My first professional venture was selling potatoes door-to-door from a van when I was 14 years old, to earn money for swimming sessions at the local baths, to buy fishing tackle from Woolworths, and to keep my bicycle in brake blocks and inner tubes. After watching my factory-worker father strive to become a nurse at the age of 35, I decided to follow in his footsteps. I left school at 16 and completed the first year of a plumbing apprenticeship until I was old enough to enroll at Glasgow College of Nursing. I trained, first, in mental health nursing and then general nursing. I practiced as a Registered Nurse in both disciplines, enjoying the more intense fields of Accident and Emergency (or ER) and Forensic Psychiatry. It was there I met a nursing colleague who became the mother of my four exceptional children.
At 25, I found myself in Sydney, Australia and enthralled by short-wave radio and satellite communications, I constructed radio circuits and computer interfaces, which I controlled using my own software. After clambering across the roof installing home-built antennae, I learned to navigate by the glow of the radio dial. The vast spareness of Oceania meant I could pick up long-distance air and sea transmissions. I learned all about their messaging protocols, which I found not only technically challenging but also, somehow, romantic. I learned how the natural world, the weather, the sun ionizing the upper atmosphere, the position of the moon, can all affect the propagation of radio waves. I was delighted when my software was reviewed in a radio magazine, and I was subsequently approached by the Australian Broadcasting Corporation (ABC) to work on a global monitoring system for their overseas stations. This encouraged me to return to Glasgow and study Software Engineering at the University of Glasgow. Four years full-time study later, I was awarded a B.Sc. (Hons) (First Class) and offered a post to continue my research and to teach Software Engineering as a member of the Department of Computing Science Systems Group. In that role, I also coauthored several academic papers about a new type of fast graphics hardware.
It was a busy time in my life, our young family was growing fast, and although I enjoyed my time at the University, I was more interested in the practical application of computing. I left academia, and soon joined Philips, working on computer telephony systems, then Agilent (formerly HP) where I managed a large infrastructure project, and eventually, UBS Investment Bank in Zürich, Switzerland. Whilst there, I developed a global reporting system for thousands of credit officers who enforced the rules on the bank's trading floor.
Upon declining a promotion at the bank to return to Scotland, I took up a post as a consultant, at first working in the finance industry, leading large software and training projects across the UK, before joining a customer service company to manage their software development. Within a year, I was promoted to IT Director, and as part of the Executive Board, helped grow the company to around four times its initial value. When we'd sold that company to a new owner, I left and started my own, which I still run today.
For around the next ten years, I developed and managed software and computer infrastructure for the UKs largest vehicle preparation company, helping them grow, develop, modernize, and take over their largest competitor. I also took some interim senior management roles, for example, Chief Technical Officer of a Customer Relationship Management (CRM) software company, helping them motivate their team, streamline their work processes and prepare for growth.
In 2007 I became fascinated by a local artist and his band, BMX Bandits, and produced, directed, and filmed a self-funded, feature-length documentary about them, Serious Drugs (2011), which was voted one of the DVDs of 2012 in Sight & Sound Magazine.
In late 2013 I bought a rather run down flat in Glasgow, designed a new layout, and renovated it completely, undertaking most of the work alone. It's a calm and relaxing space to live and work, yet perfectly located on the edge of the city, close to one of Glasgow's beautiful parks.
In around 2017 I embraced a long-held passion to formalize my self-taught but burgeoning filmmaking practice. I returned to the University of Glasgow to study their MSc Filmmaking and Media Arts course, from which I graduated with Distinction. During the course, I was invited to join the department as a lecturer and write a PhD, and for two years I taught Practical Filmmaking to both MSc and Senior Honours classes. In addition, I have worked as a filmmaker for the University across several departments, as an affiliate, producing and directing short films and video content for courses and public lectures. I have since decided against the PhD for a second and, possibly, final time.
I produced, directed, and filmed my second self-funded feature-length documentary It's Not All Rock & Roll (2020), which premiered in Hamburg, Germany, in 2020, and will be screening in cinemas this summer as we seek a favourable distribution deal.
Nowadays, with my children grown, my priority is to devote my time to projects and people that resonate with my values. Although I still enjoy learning new skills, they're aligned to those projects, and to help nurture those valuable, personal relationships.
I recently founded a record label through which I released my all-time favourite album, My Chain, by BMX Bandits, for the first time on vinyl. This presented with me the opportunity to learn elements of the music business, forge deals with a business partner in Norway, Monorail Music in Glasgow, a graphic designer, and the songwriter himself. Together, we created a shared vision of this important document which I have since sold directly to music fans across the world.
Most recently, I have been involved in a software project, writing code that will help ensure a vital energy project runs effectively, and with maximum efficiency.
I am fortunate to have earned the space to work independently and this allows me to choose my business associates more selectively these days. Although earning a living remains important, money is no longer the motivating factor it once was.
If you are interested in my working for you, collaborating on a project on a mutual basis, or to discuss some other business opportunity, please get in touch.
Jim
hello @ intervalstudio . com